LLC NEFT-AKTIV / НЕФТЬ - АКТИВ
Call
T: +7 - 495-664 -3198
MT: +7 - 926-512-9050
T: +3185-888-70-55/50 ( Rotterdam )
Skype: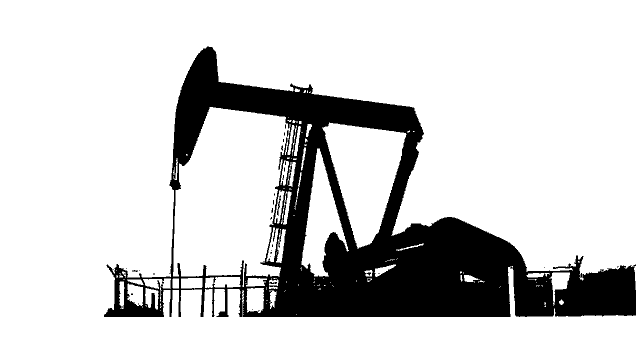 Quality OIL Refining Is A System, Not Just A Slogan.Think Energy,Think Neft Aktiv

TANK STORAGE AGREEMENT (TSA)
PROCEDURES FOR LEASING OF STORAGE FACILITIES
CLIENT to provide an updated corporate profile and business license. CLIENT also to provide a product specification sheet and supplier/refinery/exporter details in full OR a refinery commitment letter.

LESSOR will send over a lease agreement and applicable invoice, which shows a commitment to pay within a stipulated time.

Client to sign back lease agreement and invoice, confirming his/her commitment to the transaction.

Then CLIENT to pay immediately, as per the signed commercial invoice.

Once payment has been made, an official bank transfer slip/receipt to be sent to the LESSOR by the CLIENT confirming the same.

On receipt of payment to LESSOR'S account, within 36 business hours, a TSR will be provided to the Client by the LESSOR after receiving the NOR from the seller/refinery and injection schedule.

LESSOR to open communication with CLIENT'S supplier/refinery/exporter and create an injection schedule.

Upon Completion of the reception of the Petroleum Product (FIRST SPLASH) from the pipeline into the Tanks, the Number of Days LESSEE Company paid for start counting as days use for the storage of the Petroleum product.

LESSEE Company provide their Inspection Team for Dip Test Inspection Confirmation for Quality & Quantity of the petroleum product received from the pipeline system into the Tanks and lift the petroleum product from the Tank anytime during the Validity of the days LESSEE Company paid for.
STRATEGIC COOPERATION WITH ALL MAJOR PORTS OF RUSSIA, AS WELL AS WITH THE PORT OF ROTTERDAM IN ORDER TO INCREASE OUR CAPACITY TANK FARM FOR STORAGE AND TRANSPORT OF OIL CARGO.
Such co-operation with the ports plays an important role in providing services to the storage of fuel for our customers. To carry out the storage and sale of fuel and various lubricants, need a special license for the storage of petroleum products. State shall issue such licenses only to those companies that have all the necessary equipment and facilities for its safe operation. We have a number of signed cooperation agreements with all the major ports of Russia, as well as the port of Rotterdam. These agreements give us a great opportunity to operate a number of port tanks and tank farms, and carry out the necessary conditions for the storage of petroleum products. Therefore, the storage of oil cargo here you significantly reduce your costs as if you directly store the oil in the port, and also automatically avoids the risk of fraud - broker who provides you with no legitimate the oil - place to store your fuel. Also, all businesses that do not have proper licenses for storage of oil and oil products, we offer to conclude a contract of storage of petroleum products with our organization, thereby reducing their costs and certain risks on service tanks and reservoirs.
The partnership will also look at the possibility of joint business development in China, India and other developing countries, particular attention will be paid to cooperation in the field of sustainable development and the use of the most environmentally friendly port technology.
​
MAINSEAPORTS
Geographic focus of NKT Tankfarm covers all major Russian ports of the Far East, the Black Sea and the North-Western regions, river ports of the Volga-Don basin and river basin of the Amur and Lena.

Priority of point for the storage of oil cargo is are our cooperation with the ports:
Novorossiysk Commercial Port

Nakhodka Commercial Port

Yeisk Trade Port

Tuapse Commercial Port

Sea port of Primorsk

Murmansk Commercial Port

Port of Rotterdam Authority
THROUGH OUR FLEET
The company's fleet consists of 11 modern vessels with total deadweight of more than 2.4 million tons. The plant has its own 7 and 4 chartered vessels – bunkers, which give us opportunity to be flexible and capable of coping with any demands of our clients, from small independent carriers to large shipping lines
​
Our Storage and Transportation facilities
​NKT Tankfarm manages independently owned tank farms in Russia and Netherlands, which are operated by our management and not owned by oil companies in Russia and Netherlands and our management charges all oil companies the necessary bills for storage and handling their products. Our tank farms are situated above the ground and while some are beneath the ground with support for successful discharges of products into heavy duty oil tankers and pipelines. We have large industrial amenities for the storage of oil and petroleum products before these products are formally transported to the end users or further to storage facilities.
Our farms tanks are positioned in various locations where ocean liners carrying products can discharge their cargo while some are technically attached to pipelines in other to draw our supplies through rails or barges and by heavy duty oil tankers. Most of our tank farms have heavy duty oil tankers operating from their grounds and these vehicles transport products to petrol stations or other users.
The products which reaches our tank farms are from the refineries and suitable for delivery to customers because our tank farms are modern and comprises various types of tank age, pipelines and gantries with greater degree of automation as significant changes in depot operations.