LLC NEFT-AKTIV / НЕФТЬ - АКТИВ
Call
T: +7 - 495-664 -3198
MT: +7 - 926-512-9050
T: +3185-888-70-55/50 ( Rotterdam )
Skype: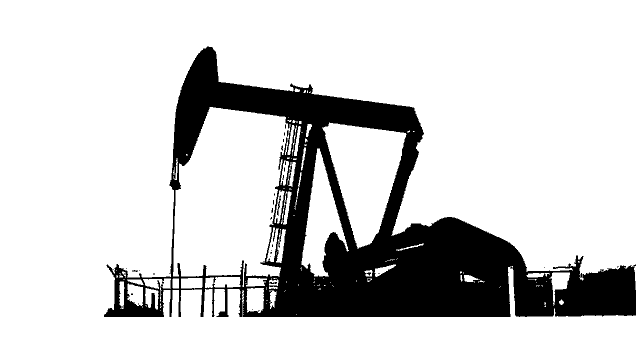 Quality OIL Refining Is A System, Not Just A Slogan.Think Energy,Think Neft Aktiv

THE BEST STORAGE SERVICES
Our Services
Neft Aktiv, operates shore tank Leasing, and also provides freight forwarding, calculation and control of loading /
unloading of cargo at all the port in Russia and Rotterdam sea port, a review of services, delivery of food courts,
provision of vehicles and freight forwarders to carry out orders ship loaders, cargo, storage/transportation of crude oil
and icebreakers in the Arctic. Thus, a single application filed with the manager, you can get a full range of services
required by the ship. Passengers who organized and executed Neft Aktiv" safe, fast and convenient.
Shipping service agency.

Shore Tanks Leasing.

Transportation of Oil /Petroleum through Pipe Line.

Ship Chartering.

Forwarding services.

Control of loading and unloading cargo at the port.

Cargo Survey.

Supply vessels with the Regulation.

Fulfillment of the requirements of the ship.
​
Neft Aktiv TANKFARM oil depots, tanks for storage of oil terminals are the new modern transshipment complex with
lattest teb hnology, equipped with all necessary communications. They all act in accordance with all requirements to
modern transshipment complex and subject to specific land use, eco-friendly environmental audit scheme for the
development of the railway track, traffic flows and the possibility for further expansion.
NEFAKTIV TANK FARM focuses on multimodal transport of containerized goods, whose share in the overall structure
of the world market of transport services is constantly growing. In 2010, NEFTAKTIV TANK FARM started to provide
services Freight forwarding by using the universal rolling stock — gondola.
Depending on customer needs, the range of the goods transported may be supplemented with goods, resistant to
weathering. Neft Aktiv TANK FARM employ about 11,500 rail tankers for transportation of light, dark and viscous oil
and 1.5 thousand tanks for liquefied petroleum gas.
Neft Aktiv TANK FARM petroleum storage depots Service is a state-of-the-art service center for maintenance and repair of tanks intended for the carriage of liquefied gases (LPG). The favorable geographical location helps our clients optimize their travel expenses related to the delivery of cars for repair stations, auto repair shops by means of the proximity of railways North, Gorky and Kronstadt. Annually Neft Aktiv TANKFARM Tech support about 1,300 tank-wagons.
Serving global needs with local strengths
We speak your language
Den Hartogh was one of the pioneers of intermodal logistics for the bulk liquid chemicals and gas industry. We have a dedicated
business unit for our global operations that serves the needs of leading manufacturers, importers, exporters, distributors and traders
around the world. Our ambition is to be a significant global player in our specialised market.
An emerging global force
We have experienced sustained business growth in intercontinental traffic since opening our hubs in Turkey, Dubai, Houston and
Singapore and last but not least by acquiring the InterBulk Group in March 2016. This was an important step to expand our global
footprint with increased local presence and worldwide expertise to more than 1500 employees in 36 offices close to our customers.
Masters of optimisation
We combine a balanced network of facilities with special equipment - such as lightweight road barrels and ISO containers - to create
optimum payloads and optimised transport chains. To us, intermodal means using the most cost effective medium at every stage of
the journey, be it road haulage, rail wagons, or container ships. The result: optimised logistics solutions.
Supporting your flows
We tailor our solutions to every customer's needs, responding to the changing transport flows around the world. As each new route
or lane emerges we match our growth in capacity and facilities to it, so that our customers can benefit quickly from the new
possibilities...and the cheapest routes. At Den Hartogh, we understand the flows of intercontinental trade.
Serving world players
Leading companies worldwide already use our services for liquid chemicals and gas logistics. In many areas we operate from facilities
that are specifically equipped for bulk liquid handling, tank container storage and product temperature maintenance. And we
cooperate pro-actively with every customer to expand our resources in line with their preferred trade routes.
Neft aktiv -oil Terminals Gas Logistics
Our Oil Terminal
Strategic co-operation with all Russian major port oil terminals, includes both port of Rotterdam and Houston Sea Port in other to
increase our storage tank farm capacity and transhipment of oil vessels.
Through years of experience, ''Neftaktiv LLC'' has become a well-known and appreciated partner for professional storage and
tailor-made services to meet our clients' wishes and requirements. Our successful handling of petroleum products, chemicals, and
gases has made ''Neftaktiv LLC'' the preferred storage provider for a wide range of companies both refineries and their respective end users.
In other to meet all our clients expectation, ''Neftakiv LLC'' is constantly expanding the geography of its activities and now also provides tank farm storage services services of crude oil and refined petroleum products in the ports:-
​
What we do
The business unit specializes in the transport of liquefied gases in bulk by road and by intermodal via rail and vessels. The strength of the company is its safety policy and training, flexibility, local customer relationships and it strong network in Europe, Russia and Turkey with specialized in house trained gas drivers. In close cooperation with RK-oil Terminals Global we export your liquefied gases worldwide with our 20 ft ISO tanks.
We bring our smart logistics solutions to customers
We have an intense relationship with our customers, we call it good chemistry. When aim to know in detail the supply chain need of our customers and their receivers. By knowing the real details we are able to propose important optimizations and bring smart logistics solutions. We deliver modal shift studies, temporally storage solutions, transport during peaks and we even manage inbound gas logistics for one of the biggest filling plants in Europe. Den Hartogh Gas Logistics manages their stocks; replenish 7 days per week 24 hours per day in a seamless operation.
Activities
Another important work field is the distribution of air gases and CO2. We distribute air gases for the major Tier 1 players in the Benelux, France and Eastern Europe. Next to that an extensive owned fleet of cryogenic containers and trailers for CO2, Argon, Oxygen and Nitrogen are at your disposal for distribution or worldwide transport. Den Hartogh Gas Logistics can provide the complete solution including equipment rental in combination with (seasonal) logistics. We call it service 'smart logistics solutions'.
The Fleet
At the moment we have a gas fleet consisting of about 200 units whereof 160 tank containers and 40 aerosols/dme trailers. We operate one of the largest fleets of 30 ft 42.000 liter tanks in Europe. This type of tank is meant exclusively for odorless butane propane mixtures and DME. Our road fleet specializes in the same products.
Our brand new global fleet consists of the newest series of high pressure 20 ft tanks for R-gases (all types) and many other chemical gases. Also we have a cryogenic ISO container fleet including CO2 tanks with and without pumps. So it will be rare if you do not find what you look for at Den Hartogh Gas Logistics.
Technical expertise
We have in house technical expertise that can assist you with ideas, knowledge and bring you the best smart logistics solutions. We participate closely with customers when it comes to new supply chains, the set up of new production units where it comes to the logistics part, storage projects and specialized equipment. You can use this knowledge and take advantage of it.
Please ask
If you have a project, a challenge or just a transport need, please contact us so that we can look together to find the best and most cost effective solutions for you. We are a motivated team that is eager to do better tomorrow. Every day.
Liquid Logistics
Leading in Liquid Logistics
Den Hartogh Liquid Logistics is specialized in transporting and storing liquid chemicals. For transportation we use large single or multi-compartment bulk-liquid containers and road barrels that provide maximum carrying capacity for every shipment. This ensures extremely cost-efficient transportation and means Den Hartogh Liquid Logistics can offer the lowest possible prices.
Trained for Liquid Chemicals
Because Den Hartogh Liquid Logistics only handles liquid chemicals, our containers and road barrels are designed for this purpose. Our personnel are specially (and frequently) trained for the task too: for example, we use certified drivers, who deal continually with hazardous chemicals, so they know how to respond in any situation. Additionally, we employ Dangerous Goods Safety Advisors to manage the safety aspects of our business. Loading and discharging substances classified as hazardous requires a specialist approach. Which is why we have made this our greatest strength: delivering smart solutions that are customized to the needs of each client, for every situation.
Continuous control
We manage our operations within a Central Transport Management System in which all movements of the chemicals are tracked. All our vehicles are fitted with satellite and mobile communication systems, making interactive two-way data transmission and positioning possible every minute of the day, 24/7. We are constantly in touch with our drivers and know their status at all times. Even under changing circumstances, we're in a position to respond flexibly to every situation.
Den Hartogh Liquid Logistics operates a unique Supply Chain Management System. This system integrates the vehicle communication system with Transfusion® multi-disciplinary application software, providing a common interface for both the terrestrial and satellite communications systems. Combined with standard applications this smart solution creates an extremely efficient information system, ensuring we have continuous control over our operations and your commitment to your customer.
Understanding your business
Den Hartogh Liquid Logistics uses a network of depots, which means that local drivers present the vehicles at the pick-up points and end-destinations. This avoids language barriers and potential problems with local cultures. It also allows us to reach deep into regions where non-local drivers could have difficulties or even face danger. While our central control unit ensures cost effectiveness, our regional offices add value to your operation by providing local experience.
Dry Bulk Logistics
​
When it comes to the intermodal transport of dry bulk products, we are one of the most experienced companies in the world.
Our innovative 'Bag-in-Box' concept, based on the use of containers and intermodal transport, was first introduced in 1965 and since then the company has grown to become a worldwide operator. Now that InterBulk is owned by Den Hartogh Logistics, we remain a leading provider of innovative supply chain and logistics services.
Services provided include:
door to door logistics;

provision of containers for 'bulk' transportation;

supply of custom-made liners;

flexible solutions for strategic product storage;

delivery at destination via our self-discharging trailers.
Our business operates via our central office in Hull, with support of a global network of own offices and various representatives. We use a combination of smart people, shared services and best-practice-systems, to manage container movement throughout the world. The company therefore represents total logistics management – a one stop shop for your bulk transportation requirements – whether you need local, regional or global services.
InterBulk & Den Hartogh
As of 9 March 2016, InterBulk and Den Hartogh have officially joined forces. This means that InterBulk as a whole, with all its (legal) entities, is now part of family-owned company, Den Hartogh.
InterBulk will be rebranded to Den Hartogh Dry Bulk Logistics over the coming months. During this period we will also keep both websites live.
Biofuel Storage

Dry Bulk

Bunker Oil Terminal

Blending

Ship Chatering

Cargo Insurance
Integrated Management Systems
NEFT AKTIV TANKFARM is committed to providing customer-oriented, safe, efficient and environmentally responsible service for the storage and processing of various products. To achieve this goal, we follow the requirements of NEN 9700: 2006, ISO 9001: 2008, ISO 14001: 2004 and OHSAS 18001: 2007.
We subscribe to the CDI-T (Chemical Institute of distribution — terminals) scheme and the CDI checked. Given the needs of service offerings designed to meet a wide range of customer needs. We have the infrastructure and the flexibility to handle our customer's bulk liquid storage needs in a safe and environmentally responsible manner. We increase the efficiency of customers by integrating our services easily in the supply chain.
Biofuel Storage
​
Currently biodiesel, bioethanol as well as vegetable oils can be stored at all Russianseaport terminals. As a reliable storage company guarantees that the quality of the biofuel remains constant for the duration it must be stored
Strategy

​

Neft Aktiv has a strategic consortium ownership access of farm tanks over 15 Million square feet of space throughout Russia which also include major commercial sea port terminals & oil loading terminals of Novorossiysk – Vladivostok – Kozmino – Nakhodka – Vanino.

We usually offer our client the best and affordable vertical tanks type: PBC, RVSP, BSS, and horizontal tanks : RGSN, RGSP, RGSDP, RGSDN, EP, EPP, ENP, EPDP:
NEFT AKTIV TANKFARM quality, professionalism, business relations, ideology, operation, safety and reliability, and to keep our customers' privacy in mind.
This company is advanced to a surprising and unprecedented a higher level of success and thereby expanding our activities in international territorial sea trading port Arenas, we are committed in providing our international partners with our unique services. Over the years, we have made a triumphant business force in the business world with a unique service visualization of our management team with extensive experience in the service sector.
Over the past few years, NEFT AKTIV TANKFARM «was included in the list of leaders in the field of maritime transport and storage in Russia and Europe Nature we have a strong focus on customer satisfaction,. Often we design and operate our business with reputable local, private and public companies Russia and around the world.
Dry Bulk
​
Our successful handling of petroleum products, chemicals, dry bulk and gases has made Neftaktiv LLC'' the preferred storage provider for a wide range of companies.
Liquid Bulk
​
''Neftaktiv LLC'' , as one of the Russia largest independent providers of liquid bulk storage, promptly responded to these developments by offering storage capacities.