LLC NEFT-AKTIV / НЕФТЬ - АКТИВ
Call
T: +7 - 495-664 -3198
MT: +7 - 926-512-9050
T: +3185-888-70-55/50 ( Rotterdam )
Skype: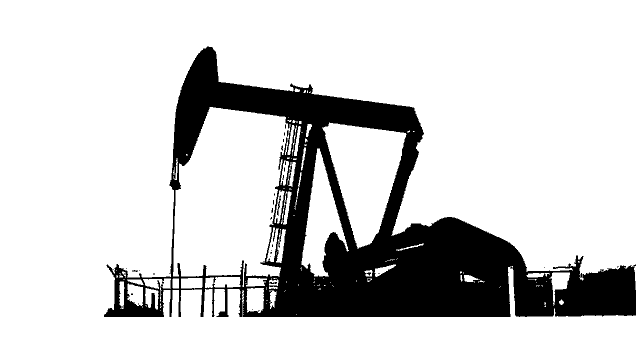 Quality OIL Refining Is A System, Not Just A Slogan.Think Energy,Think Neft Aktiv

About Us
Few words about us
NEFTAKTIV Limited liability Company Refinery is unique due to the fact that it is first in Russia (in 35 years) private but not a state-run, independent of Vertical Integrated Oil Companies, commercial, constructed from the scratch oil refinery connected to the oil trunk pipeline (total capacity equals to 7.5 MTPA) and product trunk pipeline (total capacity equals to 2.3 MTPA) which capacity equals 7.5 MTPA, the quality of diesel complies with Euro-5 standard and in 2016 the processing depth has grown up to 98%. In 2018 the quality of gasolines complied with Euro-5 standard.
Today,Neft-Aktiv Oil Refinery is a modern, open, dynamic company heavily investing in the construction of new and upgrading of existing facilities and planning a diversified development of the production base in central Russia to improve the efficiency of natural resources utilization and increase the production of petroleum products meeting the highest quality standards by implementing the most cutting edge deep conversion processes.
The Refinery occupies its rightful place among the largest players of the Russian oil refining industry, forming the Urals and West-Siberian oil refinery market, and is known far abroad.
Refinery
Neft has engaged leading Russian scientific centres in managing research and development under this national project, replenishing and re-inventing its range of cat-cracking catalysts with help from scientists at The Institute for Problems of Hydrocarbon Refining, Omsk (part of the Siberian branch of the Russian Academy of Sciences (RAS).
Storage Tank
We expand our services for our numerous clients, including storage of gaseous and hazardous chemicals, transportation, terminal handling services, like heating, blending, temperature control, mixing using ultra-modern automation system our various terminals including Port of Rotterdam, Russian port..
Oil Pipeline
Our products of operation such as crude oil / Jet Fuel/ fuel oil/ diesel & biodiesel etc. ​ Our tank farms are located at various industrial zone's of the Russian federation with four Main tank Farms at VLADIVOSTOK, NOVOROSSIYSK, ST PETERSBURG, MURMANSK OBLAST, designed for receiving, storing and transporting petroleum products of different brands.
Demand expected to grow
We expect LNG demand to outpace overall gas demand as Asian markets rely on more distant supplies, Europe increases its gas-import dependence, and US producers seek overseas markets for their gas (both pipe and LNG). China will be a major driver of LNG-demand growth, as its domestic supply and pipeline flows will be insufficient to meet rising demand. Similarly, Bangladesh, Pakistan, and South Asia will rely on LNG to meet growing demand to replace declining domestic supplies. We also expect Europe to increase LNG imports to help offset declining domestic supply..
Occupational Safety
The company occupational safety management system is being permanently improved. The company management has developed the Hazard Identification, Evaluation and Management Regulations which are one of the elements of successful management of occupational hazards which may affect the life and health of the company employees. The company occupational safety management system includes the occupational safety policy established on the basis of the governmental occupational safety policy in accordance with the Labour Code of the Russian Federation..
Products available:
· DIESEL EN590 10-50-500-5000 and others PPM Ultra Low Sulphur.
· D2 0,2-62 GOST 305-82 or 0,01 or 0,05.
· D2 AUTOMOTIVE FUEL OIL (AGO).
· D6 VIRGIN FUEL OIL.
· HSD DIESEL HIGH SPEED 500PPM EN90.
· DIESEL EN590 EURO4 GOST 52368.
· PMS Premium Motor Spirit
· JP54 (TS1) GOST 10227-86.
· JET FUEL A1 GOST 10227-86.
· MARINE FUEL OIL CST 180-280-380.
· ESPO (Siberia Pacific Oil) Crude Oil API 34,7.
· LCO (Light Cycle Oil).
· MAZUT MT100 GOST 10585-75 and 10585-99.
· REBCO GOST 51 858-2002/9965-76 API32/CRUDE OIL 39-1623-93.
· LPG 50/50 Propane/Butane - 70/30 P/B.
· LNG 5542-87 by ISO containers etc.
· GASOLINE ALL TYPES (87-89-92-95).
· BITUMEN/ASPHALT ALL GRADES.
· FERTILIZERS UREA, DAP, etc.
· PETROLEUM COKE.
Bitumen Products
Bitumen is the traditional material for road construction. Today, in the face of ever-increasing demands for quality and durability in road surfaces, innovative materials are becoming ever more common. These are, predominantly, polymer-bitumen binders (PBBs), created by the addition of polymers and plasticizers to road bitumen. PBBs demonstrate greater resistance to warping, in contrast to standard bitumen binders, as well as better endurance under extreme temperatures, and greater resistance against deterioration. Using PBBs in an asphalt surface coating extends the serviceable life of a road from three to four years with standard bitumens, to seven to 10 years.
Lubricants
Effective solutions for oil and lubricants for business G-Energy, G-Profi and Gazpromneft-Lubricants are designed for modern passenger vehicles and cargo vehicles, specialised hardware, industrial equipment and marine transport. In 2014, Gazpromneft-Lubricants increased its international market coverage to 52 countries including new additions such as Romania, Hungary, Taiwan, Egypt, Lebanon, Libya, Syria, Guyana, Israel, Bangladesh, Ghana and others. Gazpromneft-Lubricants had total sales via premium channels of 0.23 mn t in 2015.
Our Strategic Goal
is to manufacture high-quality and competitive products meeting national and international requirements, consumer requirements by implementing cutting-edge technologies and introducing state-of-the art equipment while ensuring our employees' occupational safety and environmental protection..
NeftAktiv Oil Refinery Production Industrial Safety Industrial Safety
The oil refinery operation is regulated by the highest standards of industrial, fire and occupational safety. That is why our company has developed a package of measures aimed to prevention and isolation of contingency situations and mitigation the consequences thereof; the implementation of these measures reduces the risks both for the personnel of the Antipinsky Refinery and the community. In 2015, following the results of the license inspection by Federal Environmental, Industrial and Nuclear Supervision Service (Rostechnadzor), the company obtained a renewed license for operation of the fire, explosion and chemically hazardous production facilities of the 1st, 2nd and 3rd classes of hazard.
Power & Energy
We turn data into action to help organizations capture opportunities, manage risk, and improve performance..
MARKET INTELLIGENCE
Gain unparalleled insights into commodity flows, storage, and the wider supply chain through advanced analytics, satellite imagery, and domain expertise.
GLOBAL REFINING
Thanks to new technologies, production of pre-refined light oil products at the Neft-Aktiv Refinery is already up six percent.
Machinery
The Company has developed and is implementing a set of research and development and experimental works, as well as measures to create its own geophysical service
Oil & Gas
high octane gasolines of Euro-5 standard 92 RON and 95 RON; straight run gasoline (naphtha); diesel fuel of Euro-5 standard (DT-L-K5); gas condensate distillates; coke; LPG; granulated sulphur. .
Environmentally friendly initiatives
Reducing environmental impacts is a major area of focus in modernising the Neft-Aktiv Refinery — a key environmental project in this area being the construction of new «Biosphere» treatment facilities.
Neft Aktiv Direct is a team of analysts dedicated to providing outstanding customer service and inquiry resolutions to Neft Aktiv Energy interest owners and suppliers.
NEFT AKTIV Values
HIRE THE BEST PEOPLE
ALWAYS DO THE RIGHT THING
DELIVER RESULTS
BE A TEAM PLAYER
BE A GOOD NEIGHBOR
Our belief that our people are our most important asset provides the foundation for all of our values and convictions. Our extensive portfolio of corporate resources is, however, not enough to make us "the best." To be the best, we need the best people – people who are always striving to obtain more and to maximize value for our company.
​
​
​
Neft Aktiv is a global provider of storage and shipment of oil and vessel agency. The company main activity is rendering of bunkering services, leasing of oil storage tanks, Transshipment of oil products, Transportation, Storage oil, Injection of via pipeline, Railway, land transport and Sea transport within Russia, Europe and Asia region. Alliance Marine has several storage tanks in the major oil terminals in the port of Russia and Rotterdam port in Europe.
Alliance Marine is a modern, purpose built bunker fuel terminal strategically located in the port of Russia and Rotterdam with 2,700,000m3 storage capacity across 4 tank farms and 670 meters Long Ocean able to receive vessels with a maximum LOA of 270 meters. The project was initially implemented by a 100% joint venture established in 2003.
Alliance Marine operates multiple jetties facilities and provides solutions when transshipment, nitrogen or lay-by services are required. By its unique location in the Rotterdam area, the oil terminal offers a fully utilized berth where main activities can be subdivided into the following core operations.
The company can ensure storage of heavy fuel oil products through its joint venture with Russian oil major refinery. Through its import, storage and export activities, Alliance Marine serves the Rotterdam bunker market; with dedicated fuel oil tanks Alliance Marine has a total storage capacity of 635.000m3.
​
Neft Aktiv TANK FARM is one of the leading tank farm operators in Ust-Luga, Novorossiysk, Primorsk, Vladivostok, seaport Kuzmin and other ports in the Russian Federation and the Port of Rotterdam, the company also offers a process embedded in the petroleum getting across the road, railway, pipeline or by ship and their shipment to the reservoirs.
As an international logistics service provider in freight forwarding, we are devoting to offer advanced, integrated and customized services for large and small companies as well as government institutions and non-profit organizations, individuals and families. With our experienced staff and specialized service.
We are proud to be considered one of the most reliable and affordable logistics and storage of oil and gas service providers in terms of oil and gas main ports terminals in Russia. As a third-party logistics providers, we must succeed in a number of logistics services, which includes court rental services, oil tank terminal services, marine services, as well as other support services.
Our experience in all areas in which we operate, and the range of services that we provide, which makes us one of the most comprehensive providers of logistic services in the transportation of Russian oil and gas. And, with the help of continuous support and trust of our customers, we strive to stay on top of the transport of oil and business gas, and our modern system precisely to provide the best logistics process, state of the art logistics tools and equipment, the most modern media, personalized service and commitment to maintain a low cost to end customers, helping to provide logistics solutions that are well matched to the requirements of our customers. we will keep conducting world-class service for every client.
​
Overview
Neft Aktiv Energy Corporation is a leading independent oil and natural gas exploration and production company. Neft Aktiv's operations are focused onshore in the United States and Canada.
The company's portfolio of oil and gas properties provides stable, environmentally responsible production and a platform for future growth. Neft Aktiv has more than doubled its onshore North American oil production since 2011. Today the company produces approximately 250,000 barrels a day and has a deep inventory of development opportunities to deliver future oil growth. Neft Aktiv also produces about 1.3 billion cubic feet of natural gas a day and about 100,000 barrels of natural gas liquids per day.
We focus our business on building value per share by:
Managing a premier asset portfolio;
Delivering top-tier results within the areas that we operate;
Continuing disciplined capital allocation; and
Maintaining significant financial strength.
Second Headquartered in Oklahoma City, Neft Aktiv is a Fortune 500 company and is included in the S&P 500 Index. Its common shares trade on the New York Stock Exchange under the ticker symbol DVN.
Mission Statement
Neft Aktiv is a results-oriented oil and gas company that builds value for shareholders through our employees by creating a culture of health, safety and environmental stewardship in an atmosphere of optimism, teamwork, creativity and resourcefulness and by dealing with everyone in an open and ethical manner.
​