LLC NEFT-AKTIV / НЕФТЬ - АКТИВ
Call
T: +7 - 495-664 -3198
MT: +7 - 926-512-9050
T: +3185-888-70-55/50 ( Rotterdam )
Skype: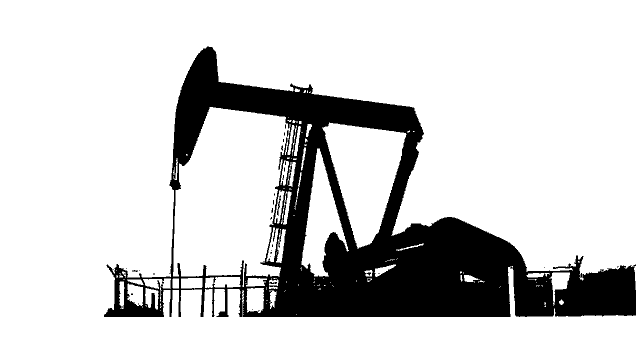 Quality OIL Refining Is A System, Not Just A Slogan.Think Energy,Think Neft Aktiv

OIL REFINING
NeftAktiv Oil Refinery, Production
Industrial Safety,
The oil refinery operation is regulated by the highest standards of industrial, fire and occupational safety. That is why our company has developed a package of measures aimed to prevention and isolation of contingency situations and mitigation the consequences thereof; the implementation of these measures reduces the risks both for the personnel of the Antipinsky Refinery and the community. In 2015, following the results of the license inspection by Federal Environmental, Industrial and Nuclear Supervision Service (Rostechnadzor), the company obtained a renewed license for operation of the fire, explosion and chemically hazardous production facilities of the 1st, 2nd and 3rd classes of hazard.
Offshore projects
One of the main strategic areas for the development of Neft-Aktiv is the development of the hydrocarbon resources on the continental shelf. Today, when almost all major onshore oil and gas fields are discovered and developed, and when technologies and shale oil production are rapidly developing, the fact that the future of world oil production is located on the continental shelf of the World Ocean is undeniable.
Oil & Gas
Development of gas potential is one of the Company's strategic objectives. Gas is produced by more than thirty subsidiaries and joint ventures in Western and Eastern Siberia, Central Russia, southern European Russia, the Far East, Vietnam, Venezuela, Canada and Egypt. .
Onshore exploration and appraisal
To increase the success of exploration drilling, step-by-step implementation of advanced technologies for processing and interpreting seismic data continued. In particular, innovative approaches to account for inhomogeneities of the upper part of the column are used to minimize the forecast error for structures. At the design stage, finite-difference modeling of the wave field is carried out to select the optimal parameters of the seismic survey
Power & Energy
The company continuously monitors the economic efficiency of the oil monetization channels, which helps it maximize the share of high-margin channels in the overall sales structure. In 2017 the Company supplied about 100.5 million tons of oil to its own plants in Russia, which is 15% higher than the level of 2016 deliveries (taking into account the deliveries to Bashneft refineries since October 2016). The growth in supply volumes was mainly due to the acquisition of Bashneft's assets in Q4 2016.
Reserves and Resources
For a number of years Neft-Aktiv has been the leader among the largest public international oil and gas companies in terms of proved reserves under the SEC classification and by replacement ratio. At the same time, the Company demonstrates the lowest costs of hydrocarbon exploration and development among international energy companies.
Production and Development
Neft-Aktiv sells petrochemicals and liquefied petroleum gas (LPG) on the Russian domestic market and for export. Sales in 2018 amounted to ~ 5 million tons. The product basket is a wide range of items, which can be generally divided into the target products and by-products of petrochemistry..
Neft Aktiv Energy is a leading independent oil and natural gas exploration and
production company. Neft Aktiv 's operations are focused onshore in the United States Canada and world seaports
Neft Aktiv is a global provider of storage and shipment of oil and vessel agency. The company main activity is rendering of bunkering services, leasing of oil storage tanks, Transshipment of oil products, Transportation, Storage oil, Injection of via pipeline, Railway, land transport and Sea transport within Russia, Europe and Asia region. Neft aktiv has several storage tanks in the major oil terminals in the port of Russia and Rotterdam port in Europe.
​
Neft Aktiv recently finished building a "tank farm" at its Jackfish complex in Alberta. This storage facility gives Neft Aktiv immense flexibility in the event of a pipeline problem.
The tank farm, near the Jackfish 1 central processing facility, consists of two 275,000-barrel storage tanks for bitumen blend and one 70,000-barrel tank to hold diluent, the thinning agent needed to transport the thick, viscous bitumen by pipeline.
Neft Aktiv owns the tank farm. It will be operated and maintained by Access Pipeline, which Neft Aktiv owns equally with MEG Energy.
How the tank farm works
Produced bitumen, blended with diluent, will flow continuously through the tanks and then into the Access Pipeline, which runs from the Alberta oil sands to Edmonton. In the event of an issue with the Access or any connecting pipeline that carries the oil to market, the storage tanks are allowed to fill until the pipeline disruption is resolved.
The storage tanks ensure that production at Jackfish can continue uninterrupted for up to three days while the pipeline issue is being resolved. This protects Neft Aktiv shareholders against possible revenue delays.
Neft Aktiv completed the tank farm project ahead of schedule and under budget.
​
OIL STORAGE TANKS LEASING
Neft Aktiv is fully involved in the Oil-storage tanks leasing trade, we lease storage tanks to potential global oil and gas traders, our tanks are sanitized and free from corrosion and well-sealed. Our prices are competitive hence most Asian oil traders envision Alliance Marine of their first choice when proposing oil storage deals in Russia and Rotterdam. Alliance Marine is vertically diversified in terms of tank storage rental services in the port of Russia and Rotterdam as we also partner with other major oil terminal operators in the port.
​
PIPELINE TRANSPORTATION
Neft Aktiv Pipelines are used to move crude oil from the wellhead to gathering and processing facilities and from there to refineries and tanker loading facilities. Product pipelines ship gasoline, jet fuel, and diesel fuel from the refinery to local distribution facilities. Crude oil is collected from field gathering systems consisting of pipelines that move oil from the wellhead to storage tanks and treatment facilities where the oil is measured and tested. From the gathering system the crude oil is sent to a pump station where the oil delivered to the pipeline. Booster pumps are located along the pipeline to maintain the pressure and keeps the oil flowing. Pipelines require significantly less energy to operate than operating trucks or rail and have a much lower carbon footprint. More importantly, pipeline has proved to result in fewer fatalities, injuries, and environmental damage than other options. Almost 200,000 miles of interstate pipeline interweave America, carrying crude oil, petroleum products and natural gas.
​
SHIPPING SERVICES
Neft Aktiv deliver petroleum products with their own modern vessels tanker of different size and use modern tanker trucks handle transportation by road and railway. Some locations also provide railway terminals for loading and unloading oils and liquid fuel. Neft Aktiv is a strong and reliable partner for storage and transportation of petroleum products worldwide.
TRANSSHIPMENT
Neft Aktiv Transshipment operates in all parts of the world. We operate various transshipment handling vessels and floating transshipment platform facilities, including self-unloading bulk carriers and purpose-built trans shippers. We transship more than 15 million metric tonnes of cargo annually. Professionally organize the transshipment and vessel booking. Alliance Marine Transshipment provides customers with proven, reliable transshipment solutions that are customized to provide maximum productivity. We have adapted the technologies we have perfected with self-unloaders in new and innovative configurations to build barges, vessels and platforms that perform high-volume transshipment.
​